Jones Road Miracle Balm, the brand's most recent release from Jones Road Beauty. A simple, plain white jar, holds the versatile product that offers an 'all over tint', a glow balm to take the place of blusher, highlighter or even bronzer depending on the shade you go for. Miracle balm has been formulated to work both beneath and a-top of foundation, adaptable to each individual's skin type and routine.
Its ethos is centred around its 100% clean approach, eliminating components such as phthalates and sulphates to create products that blur the line of makeup and skin care.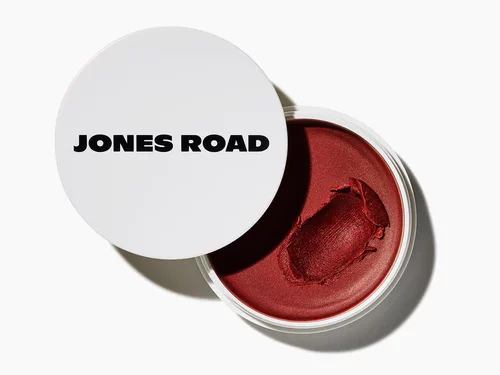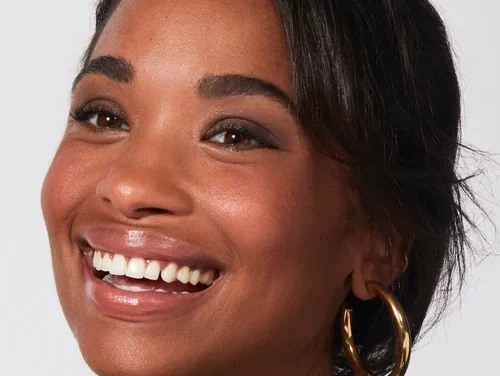 Jones Roads is headed up by Bobbi Brown, the "world's patron saint of 'natural makeup'." According to Allure magazine in 2020. A makeup artist in the 1980s and 1990s, Bobbi Brown challenged the standard of the time that rlied on heavy coverage and bold colours. Instead, she established herself with a style of neutrality, focusing of natural tones to become a pioneer of the 'no-makeup makeup' look.
In 2020, she released the product she had been working on in those four years since 2016. Using her background as a qualified health coach, she put Jones Road out into the world.
Jones Road Miracle Balm utilises the healing powers of Jojoba and Argan Oil, as well as Vitamin E rich, antioxidant sea buckthorn berry oil. Apply balm using your fingertips, palms, a brush, or a sponge onto cheeks, lips, or anywhere you want to tint or glow.
Shade Descriptions
AU NATUREL: is a clear balm with subtle opal pearl for all skin tones.
HAPPY HOUR: is a cool, sheer pink with silver shimmer for light to medium tan skin tones
DUSTY ROSE:is a cool, rosy pink sheer tint for fair to medium skin
FLUSHED:is a cool pink with a subtle sheen and sheer to buildable coverage for all skin tones
MIAMI BEACH: is a warm peachy coral with subtle gold shimmer and sheer to buildable coverage for all skin tones
GOLDEN HOUR: is a warm, sheer gold with multidimensional shimmer for all skin tones
MAGIC HOUR: is a cool, sheer bronze with silver shimmer for light to medium-dark skin
BRONZE: is a warm brown sheer to buildable tint for all skin tones
TAWNY: is a reddish/brown sheer to buildable tint for medium to dark skin
SUNKISSED: is a deep reddish bronze tint that is sheer to buildable for light to dark skin
It's all in the name. Miracle Balm is the secret of no-makeup makeup: a wash of soft-focus moisture to perfect and enhance skin. A light-reflecting super product that's as versatile as it is simple to use. Wear Miracle Balm alone or layer on top of foundation for an instant refresh.
Jones Road Miracle Balm
All-Over Glow
(50 g / 1.75 oz )
£36