Huel Black Edition
Huel Black Edition is a flavourful and nutritionally complete affordable food with minimal impact on the environment. It provides you with all the goodness the body needs with adequate carbohydrates, protein, fats, fibre and all 26 essential micro-nutrients.
All the flavours and sweeteners used in Huel Black Edition are 100% natural, stevia and coconut sugar to complement the natural flavours available with our latest addition to the Huel Powder core range.
Amazing flavours include Salted Caramel (Smooth and sweet caramel with a pinch of sea salt), Chocolate (Rich and indulgent chocolate flavour) Banana (Fresh and natural banana flavour), Vanilla (A light, natural vanilla flavour), Coffee Caramel, Roasted (coffee with a shot of caramel) and also Unflavoured & Unsweetened.
Nutrition is always first at Huel, so Huel Black edition still contains under 5% sugar, it's low in salt and it contains the nutritional balance you can expect from Huel.
Huel Black Edition contains tapioca starch as main source of carbohydrates (naturally gluten-free), peas and brown rice for protein, while coconut, flaxseed, and sunflower contribute to the balanced fatty acid profile.
Also added are ingredients such as kombucha as a source of B vitamins, green tea extract to provide polyphenols (natural antioxidants), and probiotics to add to the natural prebiotic profile coming from the fibre in Huel Black Edition.
A 400kcal meal of Huel Black Edition contains a balanced macro split of 17:40:40:3 (carbohydrates, protein, fat, fibre) and all the 26 essential vitamins and minerals your body needs to thrive.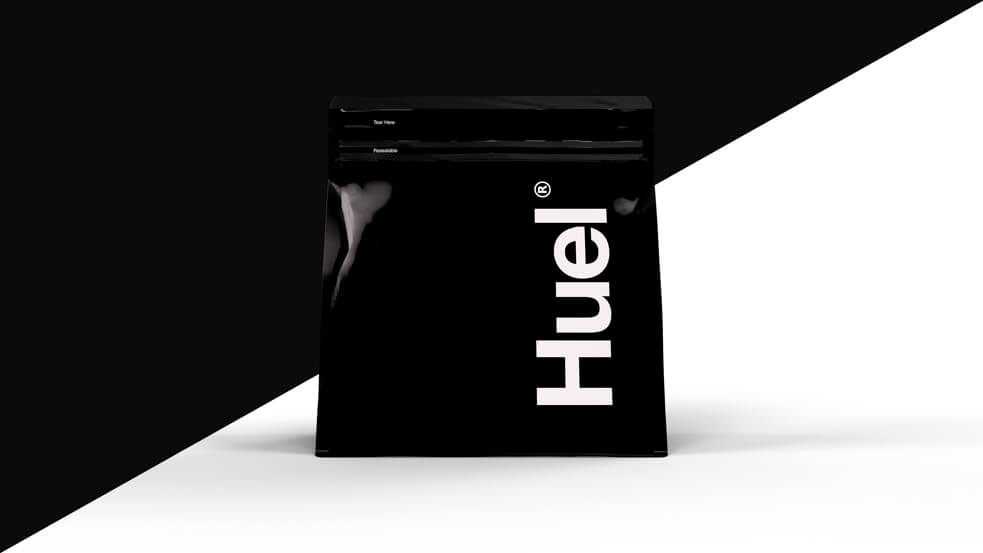 The food industry is responsible for 26% of all greenhouse gas emissions, and while brands are good at telling you how many calories you're eating, they're not great at telling you what your food is doing to the environment. This is why Huel is transparent about the carbon footprint* of our products.
Find out about Huel, they have special subscription offers to keep you sustained for you meal.
£55.56 Including FREE delivery
Minimum purchase of 2 bags which will give you 34 meals at £1.63 per meal
Read More about Health & Wellbeing here